Why? There are 2 issues here: (a) The Line Manager worrying about productivity and accuracy, and (b) the CIO's grudge buy - the eye-watering spend on Microsoft licensing each year.
So how can you stop this wastage of time and effort?
What are the hidden research and data tools, the data stories and collaborative points that make short work of reports, the awesome 30-second shortcuts that can save many valuable hours of work?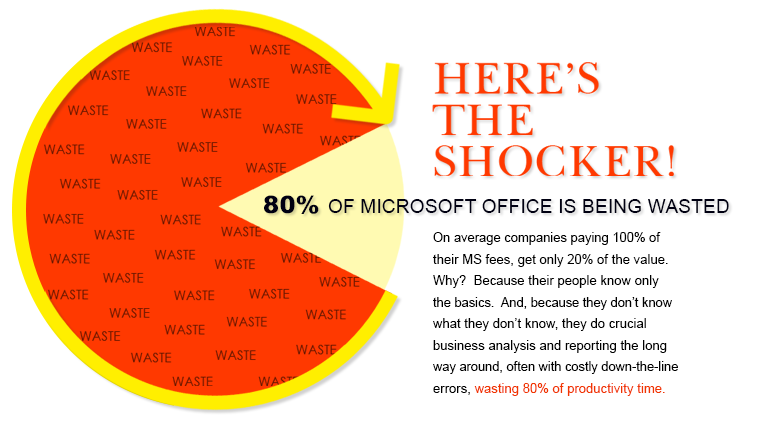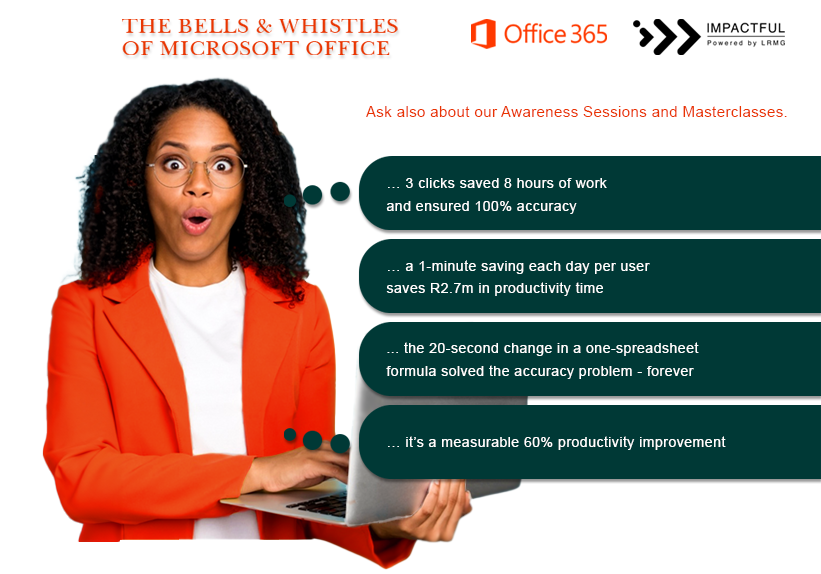 Microsoft is good tech - don't let it eat your people's time. Use it as Bill Gates intended - an awesome tool to deliver productivity and accuracy. Just imagine doubling your workload outputs, without adding another head.
Johannesburg, South Africa
T +27 87 941 5764
3rd Floor, 34 Whiteley Road, Melrose Arch, 2196
Cape Town, South Africa
T +27 21 200 5764
2nd Floor, Park Building, Black River Park, 1 Fir Street, Observatory, 7925
Nairobi,

Kenya
T +254 20 503 8120
1st Floor, Millennium Business Park, Langata Road, P.O. Box 856-00606
Ebene, Mauritius
T +230 57 726 108
8th Floor, Ebene Tower 52, Cybercity
Impactful Specialist Solutions powered by LRMG has a certified AAA+ rating and is a Level 3 Contributor to B-BBEE as per the RSA DTI's gazetted Codes of Good Practice. We service clients in 20 African countries. NOTE: By clicking the call-to-action buttons, I agree to the LRMG Terms of Use and Privacy Policy. I also agree to receive emails from LRMG and I understand that I may unsubscribe at any time.