The movement of talent

between roles reaches megatrend status and becomes strategic in company culture. And it's a good thing.
Putting your people where they need to be (or want to be) to boost a business objective, dramatically drives engagement. Engagement equates to innovation, job satisfaction, happy customers... and a happy bottom line.

Talent Mobility:

Employees swap in and out of roles and projects that align with their skills and career dreams... a new strategy for managing and developing talent from within.
So where to start? How to fast-track when you have hundreds or thousands of employees? How do you create a one-stop, at-a-glance learning model that looks beyond their current job titles to find their hidden skillsets and aspirations?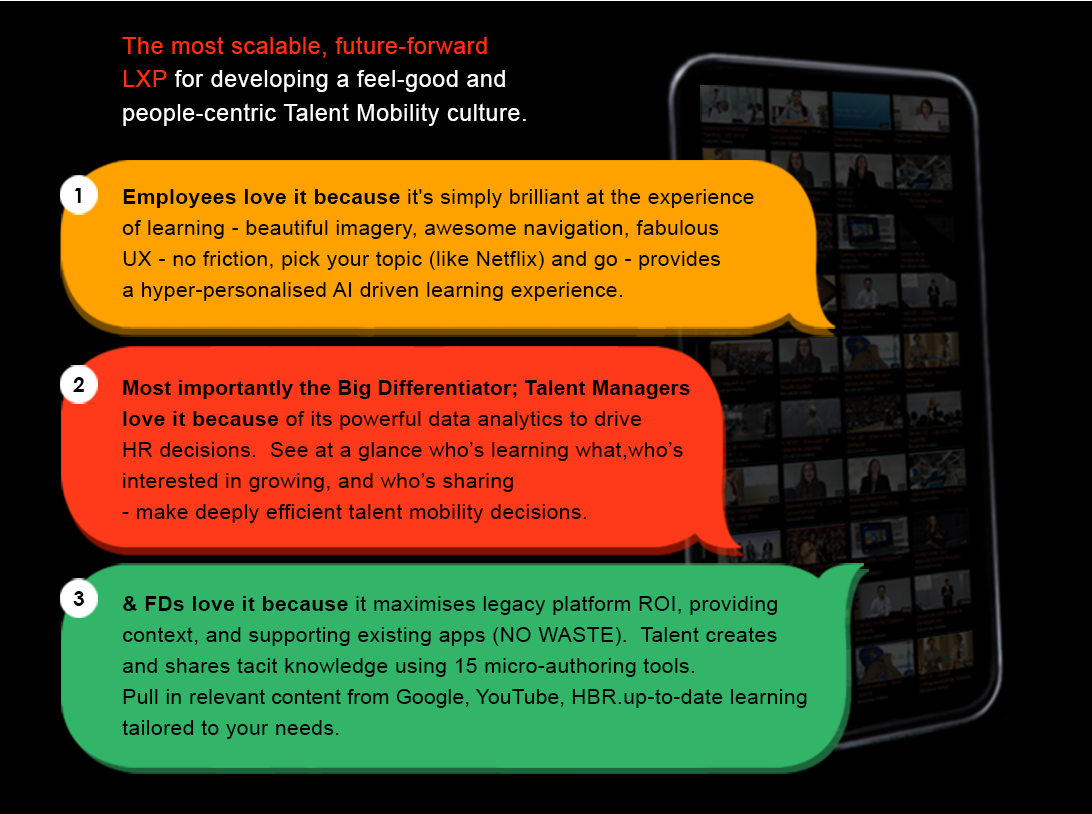 80% of employees prefer self-service L&D to boost their careers.
Gallup reports that employees leave their companies to leverage their strengths and to develop new skills. Don't let your gold talent leave. Keep them - with a Talent Mobility Strategy.
Johannesburg, South Africa
T +27 87 941 5764
3rd Floor, 34 Whiteley Road, Melrose Arch, 2196
Cape Town, South Africa
T +27 21 200 5764
2nd Floor, Park Building, Black River Park, 1 Fir Street, Observatory, 7925
Nairobi,
Kenya
T +254 20 503 8120
1st Floor, Millennium Business Park, Langata Road, P.O. Box 856-00606
Ebene, Mauritius
T +230 57 726 108
8th Floor, Ebene Tower 52, Cybercity
LRMG (Pty) Ltd offers a range of people development and learning services focused on boosting off-site and on-site leadership and team productivity – in essence providing energy and inspiration to make your people Smarter in their jobs. LRMG has a certified AAA+ rating and is a Level 1 Contributor to B-BBEE as per the RSA DTI's gazetted Codes of Good Practice. NOTE: By clicking the call-to-action buttons, I agree to the LRMG Terms of Use and Privacy Policy. I also agree to receive emails from LRMG and I understand that I may unsubscribe at any time. lrmg.co.za